ATMASFERA – nominees of RGM Awards 2018 (USA)
Ukrainian band ATMASFERA has been nominated by the American music festival RoundGlass Music Awards 2018, that recognizes the most progressive musicians, who create music for wellness, peace and environmental consciousness.


The nomination for the "Best Music Video"
was assigned to ATMASFERA's video "In the Depth"

The organizers had received over 3500 recordings from more than 80 countries, making the festival a truly global effort. For every of the 12 nominations, 6 best works have been chosen.
On December 12 voting begins for all the categories
It is done by professional jury, but also everyone may join in leaving their vote.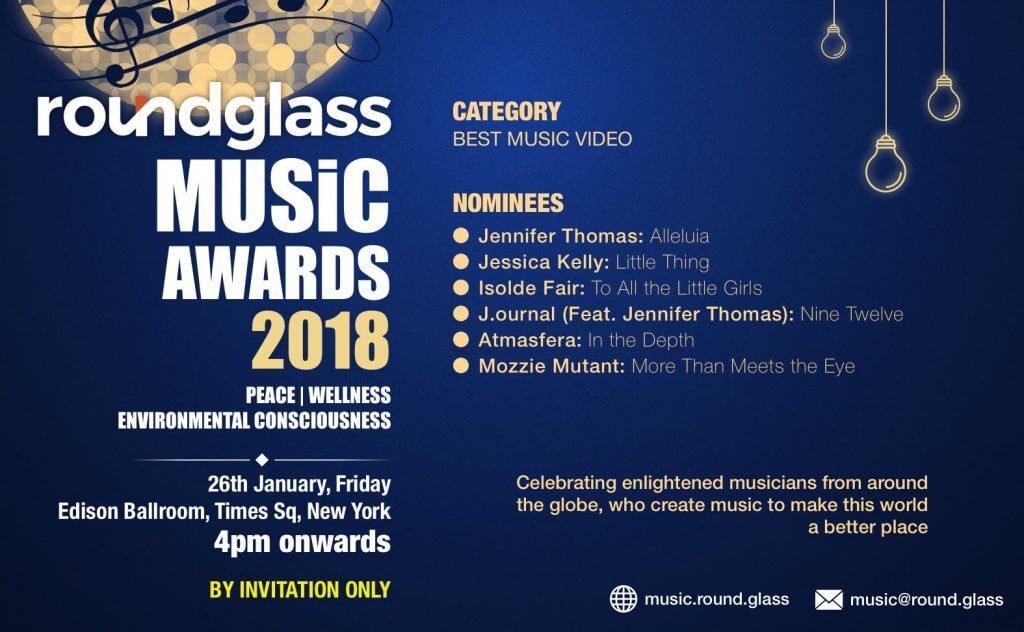 On January 26, 2018 at the Times Square in New York City will be held the ceremony for recognizing the best composers of RoundGlass Music Awards 2018.
RoundGlass Music Awards was founded to unite a large international community of musicians who create socially responsible music, music that will make a good change in the world.
This year ATMASFERA has already been awarded the second prize in the nomination "Music Video" at the Rivne International Film Festival DREAM CITY.
We hope that Ukrainians will not remain neutral and step forward to give their vote, together with the many fans all over the world!